From the RStudio Support Agreement, the offerings and obligations are broken down in this way: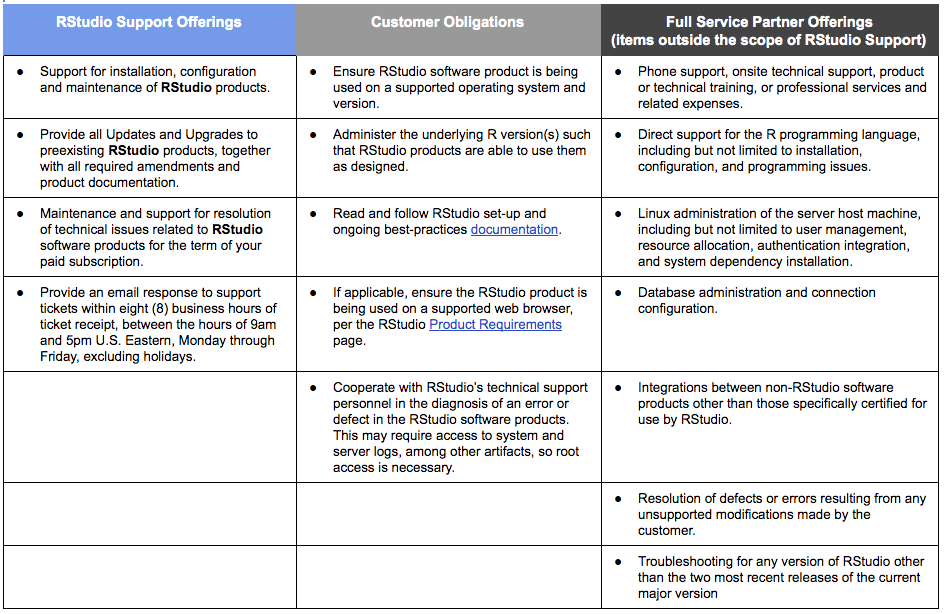 A downloadable PDF version of this chart is attached at the bottom of this article.
If you have an issue that falls under the "RStudio Support Offerings" in the chart above, please use the information in this article to file a support ticket with the Support team.
For a list of Full Service Partners, see this page: https://www.rstudio.com/certified-partners/.