It may sometimes appear as though the RStudio IDE has lost its rightmost two panes (for instance, you can see the Script and Console panes, but not the Environment or Plot pane).
The cause of this problem is usually that the right panes have been minimized.
1- Dragging the gripper


They can be restored by dragging the gripper that separates the right panes from left panes. The gripper can be found halfway down the window, along the right edge.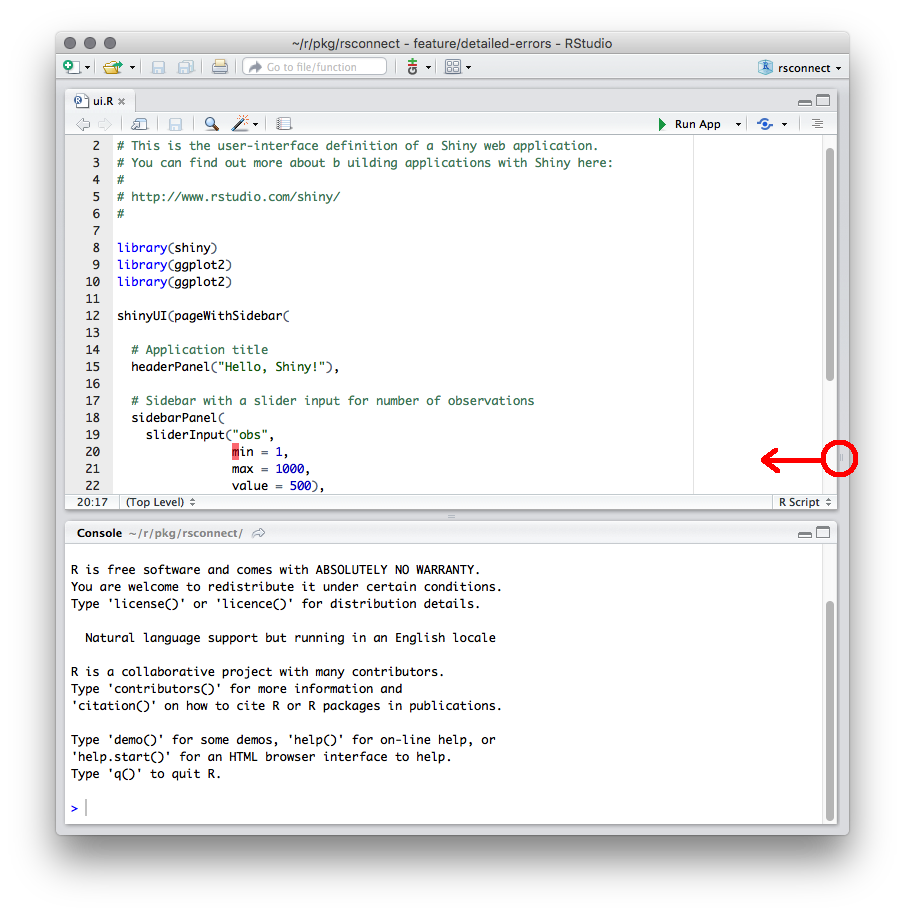 2- Display all panes


You can also select:
View -> Panes -> Show all Panes
Or alternatively use the shortcut Ctrl+Alt+Shift+0